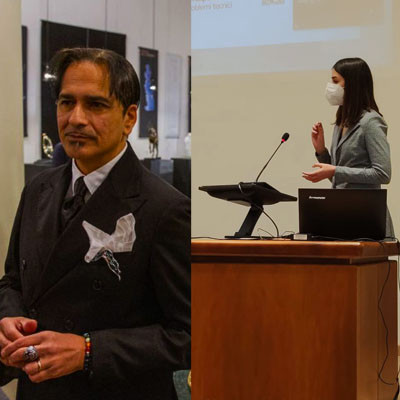 Interview with Roberto Pantè in a degree thesis
Roberto Panté was recently the subject of discussion of a thesis by the student Alessia Fioravanti, held at the "LA Sapienza" University of Rome.
The argument of the thesis entitled "Living the contemporary museum: digital analysis in communication and in the museum experience", analyzes the cultural heritage sector and its interfacing with new technologies.
In it an entire chapter was dedicated to Roberto Pantè, founder of the company Phantasya Communication s.r.l.  and Artistic Director of The Dalí Universe, as an expert in communication, in order to offer detailed information on the field.  Through his vast experience especially in the digital sector in the museum field, the interviewee explained how digital is transforming the communication and experience of the contemporary museum and how public bodies, scholars and managers of cultural venues have become aware the importance of using social media.