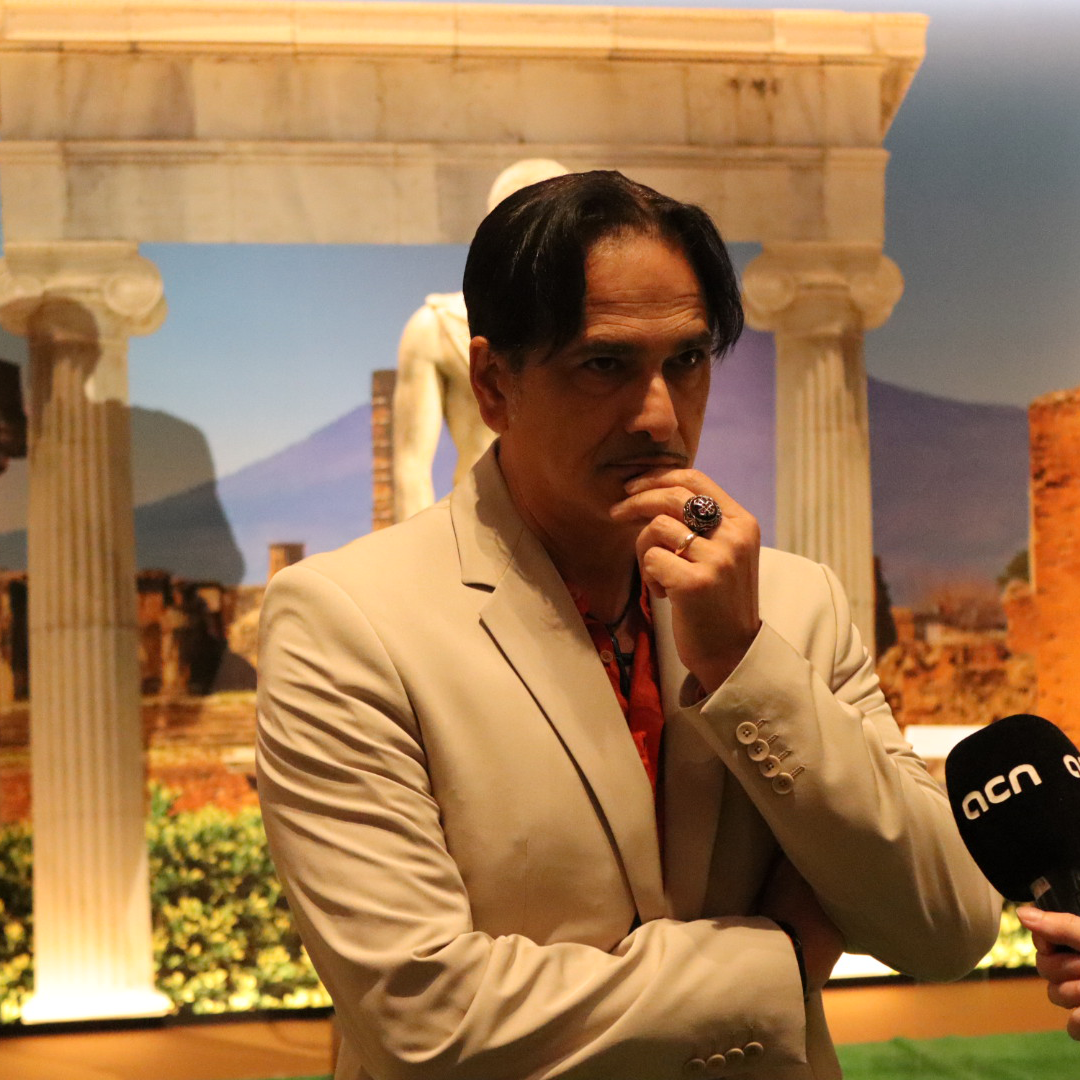 "POMPEYA EL ÚLTIMO GLADIADOR" A NEW TYPE OF EXHIBITION
On Wednesday, May 31, 2023, a press conference was held at the Maritime Museum in Barcelona, followed by the vernissage of the exhibition event "Pompeii and the Last Gladiator." From the mportant synergy established between the different forces in the field such as Phantasya Communication, the Artuniverse and the Mann, a series of exhibitions on Pompeii have come to life as of today, with Barcelona as the first stop: the first moment of a broad international project that has as its focus the promotion of the archaeological site in the world. Contributing to the great success of the event was the participation of prominent personalities; in fact, present along with artistic director Roberto Pantè were the director of the Mann Paolo Giulierini, Beniamino Levi, curator of the exhibition, consul general ambassador of Ecuador Patricio Garcés; Yosef David Sánchez Molina Rubi, honorary consul of Israel; Rinat Dyussembaev consul of Kazakhstan and Emanuele Manzitti, consul of Italy.
Through unique artifacts from the buried city and an immersive experience, it will be possible to learn about the daily life of the Pompeians, the activities of the gladiators up to the tragic eruption of Vesuvius in 79 A.D., thanks also to the twelve-minute emotional journey inside the metaverse.